Ponorogo Tour 2D 1N Coban Lawe – Ngebel Lake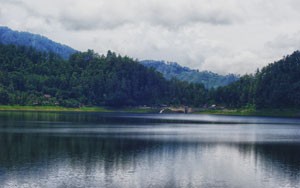 Day 1: Arriving Ponorogo – Coban Lawe
After arriving Ponorogo and havin bruch at local food stall, we heading to the Hotel and get prepared to Coban Lawe and enjoying the day
Coban Lawe is a waterfall that located in Pudak Sub-district, Ponorogo. It geographically part of the slopes of South Wilis Mountain, and it has fairly cold weather. Coban Lawe has very clear water because it comes from the streams that descend directly from the slopes of Mount Wilis, forming the waterfall. To get to the waterfall is such challenging, for the the road is flanked by rice fields and relatively narrow, and you will enter the footpath in the pine forest but most of the roads are still on the brink.
Day 2: Checking out – Ngebel Lake – End
After checking out from Hotel and having brunch, we end our trip to have one day at Ngebel Lake, and we can stop by at gift store to buy some sovenirs or local food snack to be brought home.
Ngebel lake it is located in Ngebel subdistrict, Ponorogo regency. It is located about 24 km to the north-east of Ponogoro, Ngebel lake is in the slope of Wilis mountain with 734 metre height above sea level.
With the wide surface about 1.5 km, Ngebel lake is surrounded by the road along 5 km. This lake has an amazing panorama, cool air with the maiden nature condition that kept one million potentials to be showed up. In this lake, the visitors can find various names of fruit like durian, mango, pundung, etc.
Moreover, there are also number of fishes that can be found, which one of them are protected. It is Hampala fish or the local inhabitants call it as Ngongok fish. According to the local belief, Ngebel lake was formed based on the story of a dragon snake, named "Baru Klinting".