Malang – Batu City Tour 3D 2N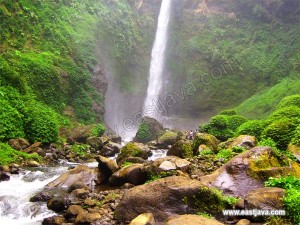 Destination: Kusuma Agro, Selecta, Jatim Park 2, BNS, Coban Rondo Waterfall
Day 1: Arrive – Pujon – BNS
After picking at the airport / terminal / station either from Surabaya or Malang, then we will continue the journey to the city of Malang. The first trip begin to Coban Rondo waterfall in Pujon sub-district and enjoying the waterfall during the day.
The next trip after Coban Rondo is going back to the hotel and have dinner or take some rest while waiting for BNS (Batu Night Spectacular) opened.
After the dinner hour, the next schedule is heading to BNS and happily play at the amusement park till 10 PM.
Day 2: Jatim Park 2 – Kusuma Agrotourism – Selecta
The morning after breakfast, we heading to Batu city and the tour will begin by visiting the most favorite site in Batu-Malang, Jatimpark 2. There will 3.5 hours to explore all the rides in this place.
From Jatimpark 2 we continue our tour by visiting Kusuma Agro . Here we can picking Apples from the tree.
Last trip for today we continue the tour to the flower garden and baths of Selecta. We can enjoy the time at Selecta until afternoon and then returned to the hotel for rest and preparation for the tour schedule tomorrow.
Day 3: Malang City Tour
Last day at tour will begin after breakfast and we heading to some Malang souvenir and gift shops. After shopping all day long, we can visiting some Malang highlights like  ijen boulevart, toko oen, tugu malang and more, then finish of this session.