Pilgrimage Tour Package – Five Saints (EJ05-2D1N)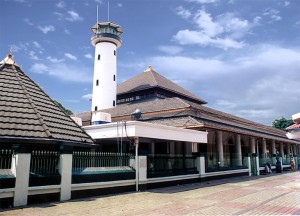 Route: Surabaya – Sunan Ampel + Arabian Town – Sunan Syekh Maulana Malik Ibrahim – Sunan Giri – Sunan Drajad – Sunan Bonang – Surabaya
The pilgrimage tourism package is a tour package to Lima Wali or Five Saints on Islam religion.
Day 1: After arriving in, the visitor will be guided to Sunan Ampel and Arabian Town. Here, you can buy souvenirs and many interesting accessories. Then, we will drive you to devotional place of Sunan Syech Maulana Malik Ibrahim.
Day 2: The Journey continues to the Sunan Giri Grave, then Sunan Drajat finally to Sunan Bonang.