East Java Tourism Package: A Valuable Yet Convenient Tour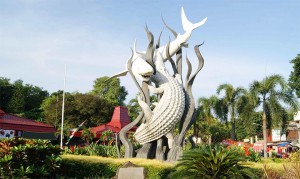 For those who like to travel, you can spend your time and join with us in East Java Friendly Tours, which will give you many precious things to be revealed on East Java. We offer you such a convenient tour with achievable price.
Visit East Java with the glorious inside and achievable packages that offer. You can get the Standard package from East Java Tourism Package. Get the low-priced package to drive you taking a tour to East
Java.
For those who in charge in East Java Industrial Tourism, like ASITA,
Disparta, PHRI, HPI and http://www.tours.eastjava.com/ have been cooperate to serve this Convenient Tourism Packages.
East Java has many potentials tourism objects, like Surabaya as the capital, the mountain, the cultural side, to the pilgrimage tourism object which very rich with Javanese culture. Those things are the reason to ask you to join visit and reveal the richness of East Java, that have number of cultural tourism object, historical tourism object, the culinary, etc.
This East Java Standard Package is offering many facilities and convenient trip to be traveled for you and your family, your friend and your relatives.
East Java Friendly Tours give numbers of valuable package of tourisms with minimum price. With very low-priced, you can enjoy the journey with your travel group. Fill the time by enjoying Bromo mount, Batu Apple agricultural, Five Pious, Surabaya City Zoo, etc.