East Java Tourism Calendar
---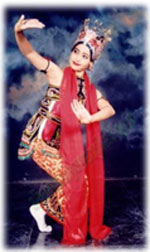 East Java Province with an area of 48,000 km2 land with government structure consists of 9 cities and 29 regencies includes large and small islands. The population is 37.5 million people with several ethnic groups including Javanese, Madurese, Osing, Chinese, Arabian, and Tenggerese. They are  live in a peaceful atmosphere. The diversities among the tourist destinations, which is in both natural and cultural,  makes this region worth to be visit.
There are various ceremonies and traditions among East Java communities, in relation with religiosity, it held regularly on every year, and becomes special attraction that are quite interesting to see. The arts and cultural performances and the festivals that are routinely held and packaged in the tourism agenda also enrich the number of tourist attractions in East Java.
The East Java's Calendar of Events 2016 contains the schedule of some traditional ceremonies, traditions, festivals and performances which held in the cities and the regencies in East Java. It is designed to promote and to publicize the tourism agenda in the whole area in East Java.
It is important to inform that the local communities usually determine the schedules of the ceremonial events by using the calendars of Javanese, Moslem, and Hindu Tenggerese. Therefore, to assure the exact date of the events, it is advisable to confirm the local Government Tourist Offices.
We hope the East Java's Calendar of Events 2016 will be helpful and useful for visitors and travelers.