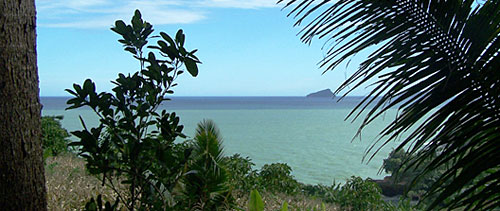 Have you ever heard Sine Beach? Hear the name, Tulungagung and surrounding communities may have familiar. Due to the beach has long been discovered and be fishing village. Besides the name is also used as the name of the bay where the beach is located.
The best sunrise in Tulungagung supported by the coast facing the east. To get to Sine beach you may find Tulungagung city center. From Tulungagung to reach the beach are quite easy. This is because one of the main beaches and fishing center in Tulungagung regency. The road to the beach has been seamlessly, so visitors who use motorcycles or cars do not need to worry about the road traversed.
From the city center of Tulungagung, visitors can pass through the following routes:
From Tulungagung terminal eastwards towards Sumbergempol district or Blitar.
Continue until the red light intersection. This intersection is called Gragalan. Located on the east side STKIP PGRI and STAIN Tulungagung. Intersection is before the railway crossing.
From Gragalan crossroad turn right
Follow the road until you reach Kalidawir district
Arriving at the market of Kalidawir turn right
Follow the road continues up to Sine Beach. On the roadside there are many signs
The Best Time to Sine Beach
The best thing in Sine Beach is Sunrise, so visitors are advised to arrive as early in the morning and clear sky. If you want to watch the sunrise on this beach is recommended for camping on the campground along the area because it is generally the time required from the downtown Tulungagung to the beach are spending time about one to two hours so if you want to immediately have to leave before dawn.
More details: http://eastjava.com/tourism/tulungagung/sine.html